Industrial Cluster Development
The Industrial Cluster Development programme under MSE-CDP Scheme of Ministry of MSME (Micro Small & Medium Enterprises), Government of India was initiated to overcome the disadvantages of economies of scale, weak capital base, increased competitiveness, fast decision making process, etc. in the MSME Sector The activities of the Industrial Cluster Development throughout the State are being coordinated by K-BIP in association with the Ministry of MSME, Government of India. K-BIP is promoting industrial clusters in sectors like food processing, terra tile, wood, plastic, bamboo & cane, garments, etc. that have been highlighting the industry specific needs of the sector.
Identifying the critical gaps of the clusters through Diagnostic study and made interventions to bridge the Gap.
Trained DIC Officials as CDEs
K-BIP is the Coordinating Agency of Directorate of Industries & Commerce for the implementation of Cluster Development activities in Kerala.
1. Rubber Cluster, Changanassery
Natural Rubber & Fibre Products Manufacturing Consortium (P) Ltd.

No. of Units in the Cluster     

52 Nos.

No. of Units in the Consortium    

49 Nos.

CFC

Centralized Mixing Plant

Commissioned

June 1, 2007

Share Contribution

Government of India       

Rs. 239.89 Lakhs

Consortium        

Rs. 26.65 Lakhs

Total                           

Rs. 266.54 Lakhs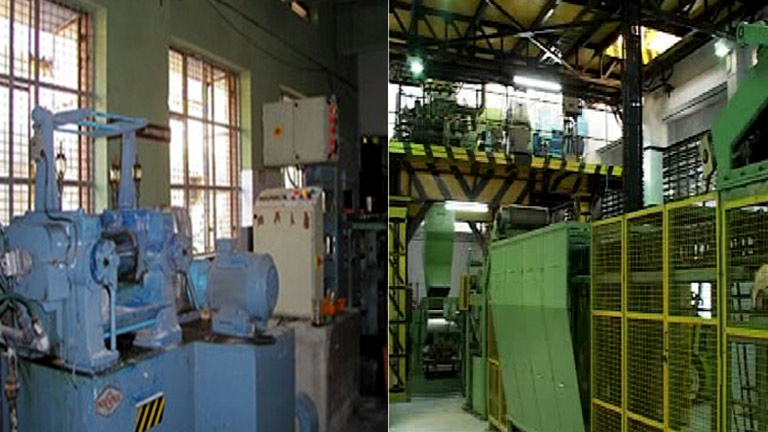 2. Plastic Cluster, Aluva
Aluva Plastic Consortium (P) Ltd.

No. of Units in the Cluster     

108 Nos.

No. of Units in the Consortium    

36 Nos.

CFC

Tool Room for mould making / repairing

Commissioned

February 27, 2009

Share Contribution

Government of India       

Rs. 315.00 Lakhs

Government of Kerala       

Rs. 92.00 Lakhs

Consortium        

Rs. 83.00 Lakhs

Total                           

Rs. 490.00 Lakhs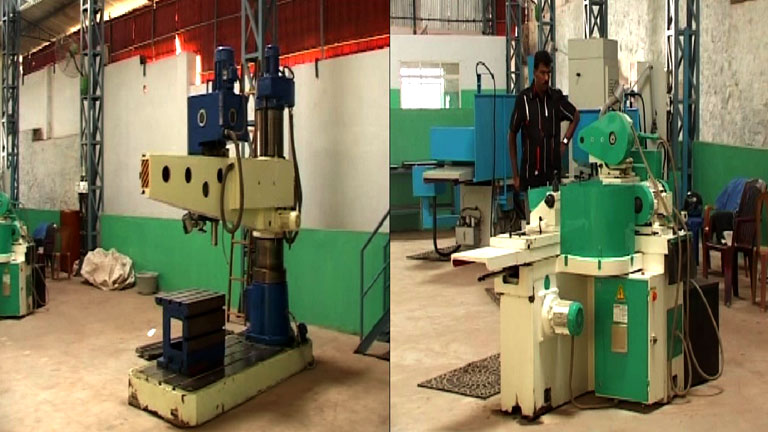 3. Plywood Manufactures Cluster, Perumbavoor
Perumbavoor Plywood Manufactures Consortium (P) Ltd.

No. of Units in the Cluster     

450 Nos.

No. of Units in the Consortium    

23 Nos.

CFC

High density plywood pressing & glue manufacturing

Commissioned

January 11, 2010

Share Contribution

Government of India       

Rs. 235.31 Lakhs

Government of Kerala       

Rs. 67.23 Lakhs

Consortium        

Rs. 114.69 Lakhs

Total                           

Rs. 417.23 Lakhs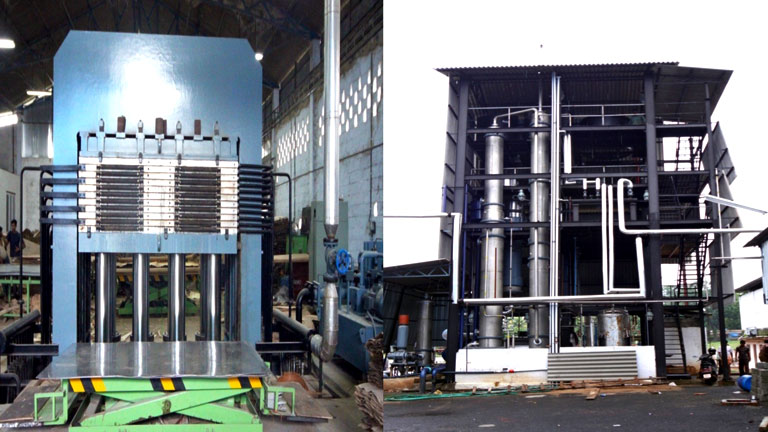 4. Furniture Cluster, Ernakulam
Kerala Furniture Consortium (P) Ltd.

No. of Units in the Cluster     

450 Nos.

No. of Units in the Consortium    

36 Nos.

CFC

Facilities of Panel Saw Cutting Machines, AutoCopying Lathe, Belt Sanding Machines, Edge Banding Machines and Moisture Metre

Commissioned

September 2010

Share Contribution

Government of India       

Rs. 245.29 Lakhs

Government of Kerala       

Rs. 98.12 Lakhs

Consortium        

Rs. 147.17 Lakhs

Total                           

Rs. 490.58 Lakhs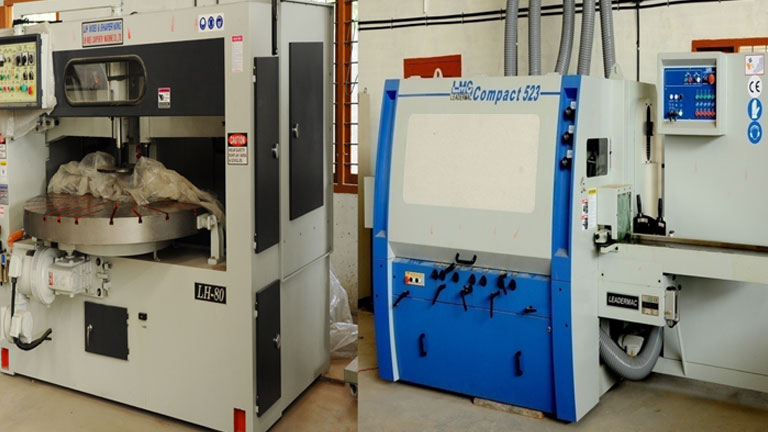 5. Rice Millers Cluster, Kalady, Ernakulam
Kalady Rice Millers Consortium Pvt. Ltd.

No. of Units in the Cluster     

125 Nos.

No. of Units in the Consortium    

36 Nos.

CFC

Rice Bran Oil Refining Unit

Commissioned

December 2011

Share Contribution

Government of India       

Rs. 472.84 Lakhs

Government of Kerala       

Rs. 162.72 Lakhs

Consortium        

Rs. 77.84 Lakhs

Total                           

Rs. 713.40 Lakhs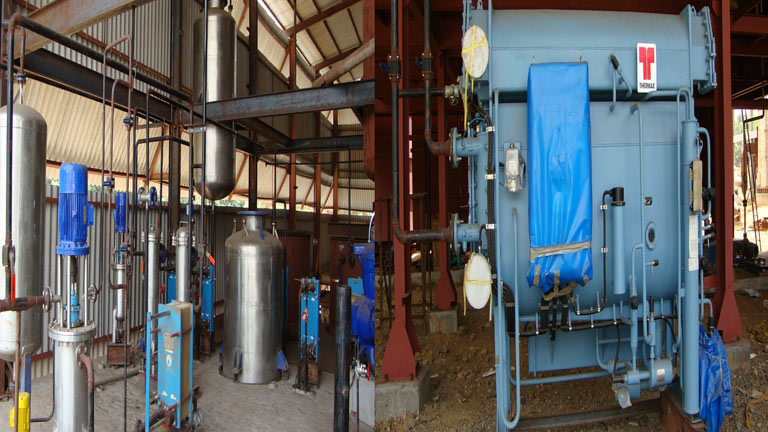 6. Wood Cluster, Perinthalmanna, Malappuram
Valluvanad Wood Consortium Pvt. Ltd., Malappuram

No. of Units in the Cluster     

100 Nos.

No. of Units in the Consortium    

38 Nos.

CFC

Training Centre for value added & processing of Wood.

Commissioned

July 25, 2012

Share Contribution

Government of India       

Rs. 160.23 Lakhs

Government of Kerala       

Rs. 45.78 Lakhs

Consortium        

Rs. 22.89 Lakhs

Total                           

Rs. 228.90 Lakhs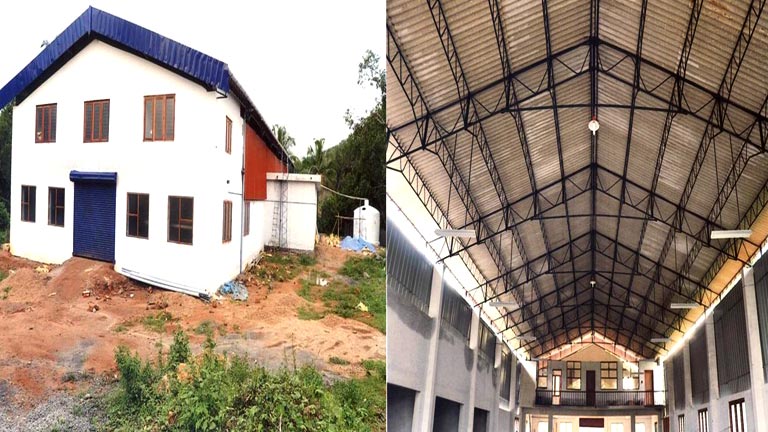 7. General Engineering Cluster, Malappuram
Malappuram Metals & Engineering Consortium (P) Ltd.

No. of Units in the Cluster     

300 Nos.

No. of Units in the Consortium    

42 Nos.

CFC

Value addition in iron & steel products

Commissioned

January 5, 2015

Share Contribution

Government of India       

Rs. 199.00 Lakhs

Government of Kerala       

Rs. 63.00 Lakhs

Consortium        

Rs. 53.01 Lakhs

Total                           

Rs. 315.01 Lakhs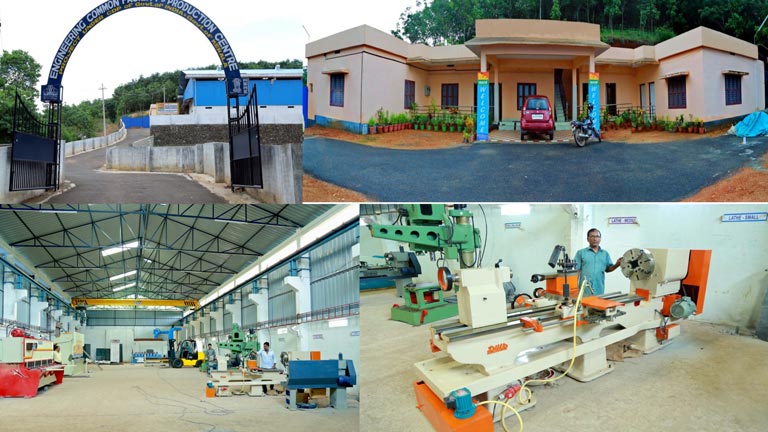 8. Terra Tile Cluster, Thrissur
Terra Tile Consortium (P) Ltd.

No. of Units in the Cluster     

50 Nos.

No. of Units in the Consortium    

20 Nos.

CFC

Blending of different clay samples with non-clay earth & a Common Laboratory for testing the properties of clay.

Commissioned

January 11, 2010

Share Contribution

Government of India       

Rs. 249.65 Lakhs

Government of Kerala       

Rs. 99.86 Lakhs

Consortium        

Rs. 149.79 Lakhs

Total                           

Rs. 499.30 Lakhs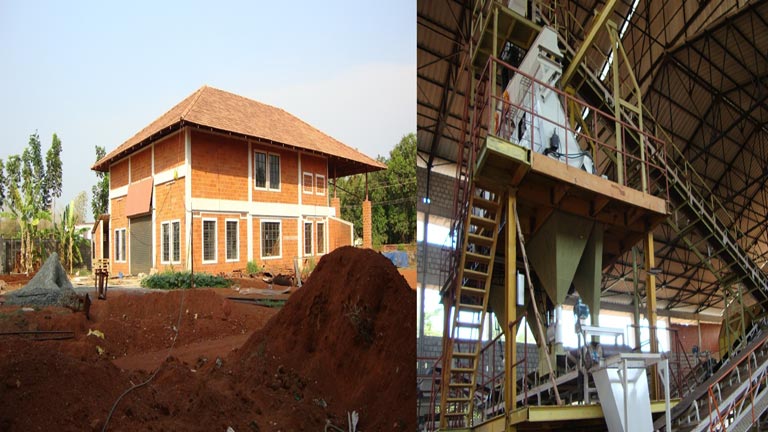 9. Wood Cluster, Chadayamangalam, Kollam
Wood Empire Consortium (P) Ltd.

No. of Units in the Cluster     

120 Nos.

No. of Units in the Consortium    

33 Nos.

CFC

Value addition & processing of Wood.

Present Status

Completed and Commissioned on May 23, 2017

Share Contribution

Government of India       

Rs. 181.67 Lakhs

Government of Kerala       

Rs. 51.91 Lakhs

Consortium        

Rs. 25.95 Lakhs

Total                           

Rs. 259.53 Lakhs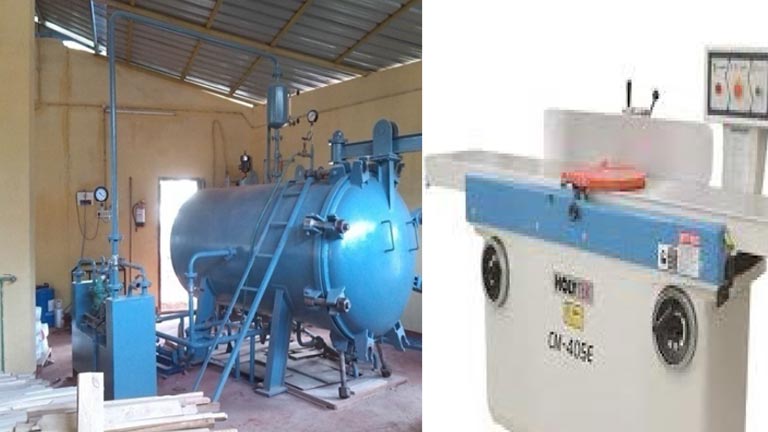 10. Offset Printers Cluster, Kannur
North Malabar Offset Printers Consortium (P) Ltd., Kannur

No. of Units in the Cluster     

245 Nos.

No. of Units in the Consortium    

24 Nos.

CFC

Designing facility, Training facility, Quality finishing facility

Present Status

Completed and Commissioned on March 2018

Share Contribution

Government of India       

Rs. 855.50 Lakhs

Government of Kerala       

Rs. 244.43 Lakhs

Consortium        

Rs. 122.21 Lakhs

Total                           

Rs. 1,222.14 Lakhs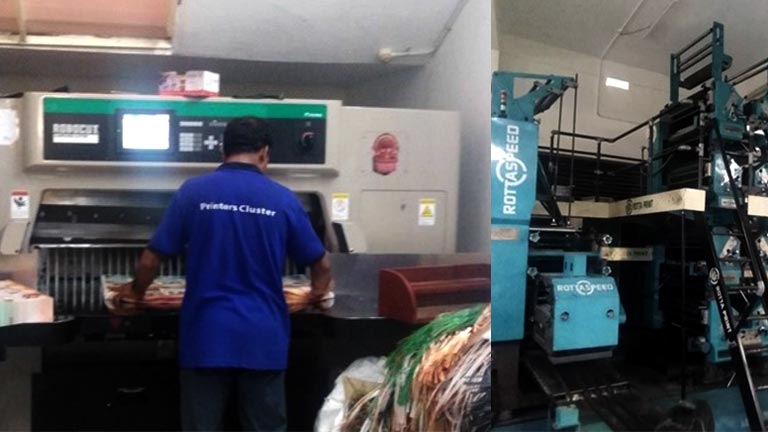 11. Wood Furniture Cluster, Taliparamba, Kannur
Malabar Furniture Consortium (P) Ltd.

No. of Units in the Cluster     

320 Nos.

No. of Units in the Consortium    

34 Nos.

CFC

Facilities of Panel Saw Cutting Machines, AutoCopying Lathe, Belt Sanding Machines, Edge Banding Machines and Moisture Metre

Present Status

Completed and inaugurated on November 3, 2020

Share Contribution

Government of India       

Rs. 811.67 Lakhs

Government of Kerala       

Rs. 235.38 Lakhs

Consortium        

Rs. 117.69 Lakhs

Total                           

Rs. 1,164.74 Lakhs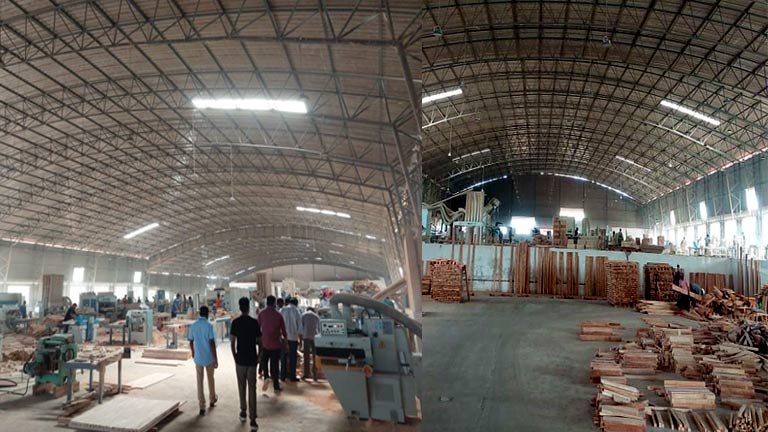 12. Furniture Cluster, Kadalassery, Thrissur
Thrissur Traditional Furniture Cluster Chevoor Pvt. Ltd.

No. of Units in the Cluster     

400 Nos.

No. of Units in the Consortium    

41 Nos.

CFC

Designing Facility, Value added Component Facility, Primary Processing Line facility, Finger Joint Development Facility

Present Status

Completed and inaugurated on January 27, 2021

Share Contribution

Government of India       

Rs. 1,002.46 Lakhs

Government of Kerala       

Rs. 289.01 Lakhs

Consortium        

Rs. 153.61 Lakhs

Total                           

Rs. 1,445.08 Lakhs